Sunday, May 10th, 2009
Despite the Chicken Little essence of the news lately, reports of the death of the newspaper industry have been greatly exaggerated. In fact, the industry will see a stunning Renaissance. To understand what is happening now and what will be happening over the next few years, we need look objectively at history and current state of journalism.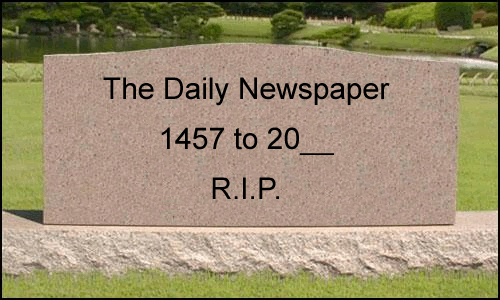 Not long ago, newspapers were comprised of facts, and only facts. When Hearst and Pulitzer had their squabbles during the gilded age, so-called yellow journalism sold copies and became part of the news landscape. But it was still regarded as not quite reporting. In the middle of the 20th century, the big blue tube became a primary source of local news and when Americans finally took the on-ramp of the info superhighway, newspapers put content online without any thought as to the impact this would have on the print business, which had always been dependent on classified and local ads (and sometimes subscriptions).
At that time, news organizations moved from reporting facts to proffering opinions, and reporters have since become mostly another batch of celebrities. Since TV news came aboard, we